Running a company newsletter for clients is a great way to keep you and your brand in front of your clients and prospects.
Using a newsletter can also be a good way to engage with customers, request feedback, promote new products and services, and educate them by providing detailed articles on a range of related topics.
In the Internet age, newsletters no longer have to be printed and posted, technology allows us to create, personalise and distribute newsletters online. They are also completely trackable, so you will be able to understand what your customers are interested in.
Benefits of Email Marketing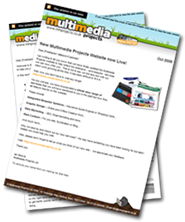 Revenue – attract enquiries and sales by "promoting" products with an email
Communicate – allows you to keep in touch and inform subscribers of new offers and services
Keeps you in mind – monthly contact with a subscriber may just keep you in mind when they need a new product or service
Drives you Direct Traffic – by adding links with the emails to get users back to your website
Referrals – easy to use as a referral tool as subscribers send on your email to friends, colleagues and family
Establishes your credibility as an Expert
Can help you build a subscriber base – by adding links to your email newsletter or free reports